We will work until every human being feels worthy and significant.
We believe that self-worth is essential for our mental health.
We believe that a low sense of self-worth can lead to the development of a multitude of mental health conditions.
We exist to remind you that you are important and that there is mental health support for you.
We provide  information, specialist advice and counselling support to anyone struggling with their mental health.
We campaign to raise awareness and promote individual and collective knowledge of mental health.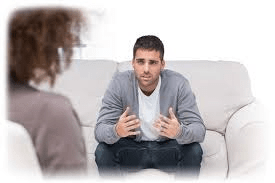 Passion for life – We live our lives with passion and make the best of each day.
Integrity – We live our life with honesty and fairness towards ourselves and the others.
Care – We care about ourselves, others and the world.
Respect – We respect ourselves, others and the world around us.
Human rights – We support human rights and promote peace, independence and justice.
Inclusion – We value equality, similarity and diversity.
Innovation – We connect with our resources and creativity and change the world.
Wellbeing – Guide you be well in your mental health.
Human mind – Encourage you to embrace self-awareness.
Human nature – Educate you about your human nature and emotional life.
Self-worth – Support you develop a strong sense of self-worth.
Personal growth – Guide you connect with whom you are and grow into who you want to become.
Positive relationships – Support you develop positive, inclusive, tolerant and accepting relationships with yourself, others and the world.
Relief – Support you cope with life difficulties and regain a sense of wellbeing.
Who founded it
The Significant You mental health charity was founded by psychologist and therapist Nicoleta Porojanu together with a group of friends/trustees who have lived or work experience in mental health.
Why it started
When was it born
Today
What next