We will work until every human being feels worthy and significant.
We exist to remind you that you are important and that there is mental health support for you.
We provide  information, specialist advice and counselling support to anyone struggling with their mental health.
We campaign to raise awareness and promote individual and collective knowledge of mental health.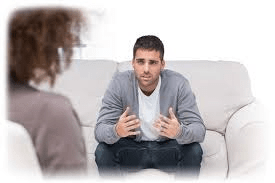 Passion for life – We live our lives with passion and make the best of each day.
Integrity – We live our life with honesty and fairness towards ourselves and the others.
Care – We care about ourselves, others and the world.
Respect – We respect ourselves, others and the world around us.
Human rights – We support human rights and promote peace, independence and justice.
Inclusion – We value equality, similarity and diversity.
Innovation – We connect with our resources and creativity and change the world.
Wellbeing – Guide you be well in your mental health.
Human mind – Encourage you to embrace self-awareness.
Human nature – Educate you about your human nature and emotional life.
Self worth – Support you develop a strong sense of self-worth.
Personal growth – Guide you connect with whom you are and grow into who you want to become.
Positive relationships – Support you develop positive, inclusive, tolerant and accepting relationships with yourself, others and the world.
Relief – Support you cope with life difficulties and regain a sense of wellbeing.
Who founded it
The Significant You mental health charity was founded by psychologist and therapist Nicoleta Porojanu together with a group of friends/trustees who have lived or work experience in mental health.
Why it started
The founder has been touched by the impact the charitable organisations she worked with as a counsellor had in peoples' lives. Moreover, she received support herself from the voluntary sector throughout her TNBC illness and is determined now to reciprocate that kindness and compassion at a larger scale.
When was it born
The Significant You mental health charity was established in 2019 and registered with the Charity Commission in England and Wales in 2020.
Today
The charity is now offering support to people that want to improve their mental health and give themselves the chance to live the best life possible.
What next
We are now setting up a low cost counselling service and are working on our first campaign "I am worthy" which aims to empower people feel confident, respect and value themselves as fundamental conditions to preserve and improve their mental health.